The new sushi? Aloha Poke Co signs first franchise agreement
Aloha Poke Co. plans to open 100 locations by 2022.
Traditional Hawaiian poke bowls are fast gaining popularity for its diced sushi-grade fish combined with pickled veg and rice dishes.
In a press release, Aloha Poke Co., a restaurant chain based in Chicago that specialises in fast-casual versions of poke writes that it inked a multi-unit agreement for three Aloha Poke locations in Maryland's Washington, D.C. suburbs.
The company – which sources its farmed salmon from Chile – currently has 18 locations in Illinois, Wisconsin, Minnesota, Florida and Washington, D.C.
Franchises
Setting up the franchises is Baryalay "Razi" Razi who has more than 20 years of restaurant operations and ownership experience and now owns five Bojangles' Chicken 'n Biscuits locations in Maryland.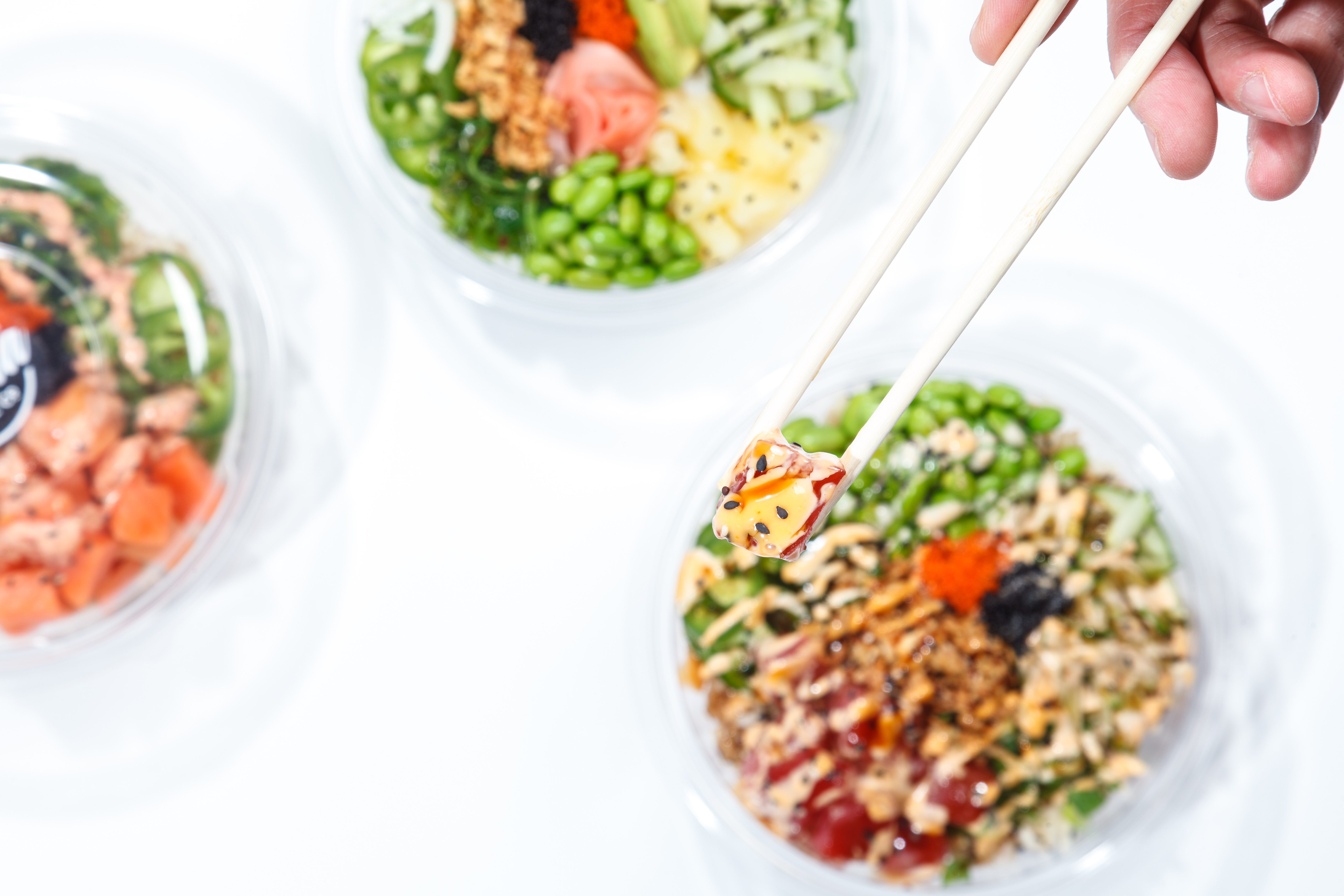 "I am confident that the concept will stand alone in our market. We make it easy to get fresh, sashimi-grade fish in our tasty bowls. That's a big reason why the brand is positioned to be a hit in D.C. Metro Maryland," said Razi, who also lives in the area. "I've seen the restaurant industry from several perspectives, as a location manager, regional head of operations and as an owner/operator. There's nothing like Aloha Poke. It will be received extremely well in the communities where we plan to open."
"Razi is precisely the type of entrepreneur we want to grow our brand – he checks all the boxes," said Chris Birkinshaw, CEO of Aloha Poke Co. "Since getting to know him in recent months, I have truly enjoyed collaborating with him and seeing firsthand how committed he is to operating at the highest level. Razi's life story, restaurant career, and path to entrepreneurship are an inspiration to me. He is a great ambassador for Aloha Poke."
Simple and cheap
An alternative to sushi, Hawaiian Poke (pronounced Poh-Keh) gained popularity for its simple, healthy dishes. Over the years, many outlets have opened across the US and the UK, with consumers hungrier than ever for raw seafood. It helps that all you need to open a restaurant is a relatively simple and cheap set up i.e an electrical outlet to cook the rice and a refrigeration unit for the fish and that's just about it.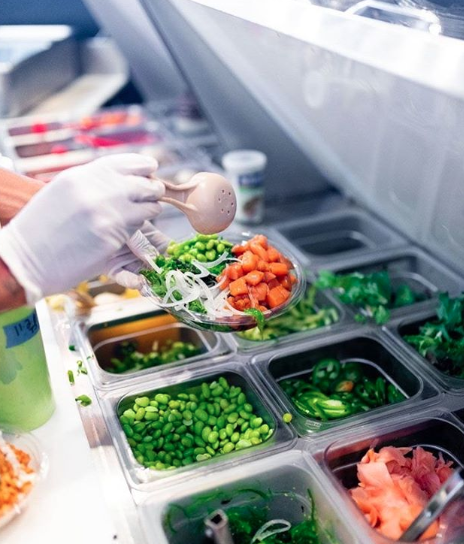 In the US, one company called Poki Bowl, spearheaded by US franchise expert Hossein Kasmai, is aiming to open at least 100 plus restaurants by the end of this year. On the opposite end of the scale, former Director of Operations Europe Kurtz Desar for the high-end sushi empire Nobu (from top Chef Nobu Matsuhisa), opened Black Roe Poke Bar and Grill in Mayfair London, with more planned in the pipeline.
Trademark
For Aloha Poke Co, there are still more opportunities to get more fast-casual raw fish into the market. Though it looks like it learnt a lot of lessons on the way. The company, founded by former CEO Zach Friedlander as a simple street food stall, got into hot water after it tried to trademark the words "Aloha Poke" [1]in 2016. It then issued a series of cease-and-desist letters to other sushi bowl shops causing outrage in Hawai to cries of cultural appropriation.
The company soon backtracked and issued an apology, but not before Daily Show host Trevoh Noah backed the campaign against it. [2]
Source URL: Read More
The public content above was dynamically discovered – by graded relevancy to this site's keyword domain name. Such discovery was by systematic attempts to filter for "Creative Commons" re-use licensing and/or by Press Release distributions. "Source URL" states the content's owner and/or publisher. When possible, this site references the content above to generate its value-add, the dynamic sentimental analysis below, which allows us to research global sentiments across a multitude of topics related to this site's specific keyword domain name. Additionally, when possible, this site references the content above to provide on-demand (multilingual) translations and/or to power its "Read Article to Me" feature, which reads the content aloud to visitors. Where applicable, this site also auto-generates a "References" section, which appends the content above by listing all mentioned links. Views expressed in the content above are solely those of the author(s). We do not endorse, offer to sell, promote, recommend, or, otherwise, make any statement about the content above. We reference the content above for your "reading" entertainment purposes only. Review "DMCA & Terms", at the bottom of this site, for terms of your access and use as well as for applicable DMCA take-down request.
Acquire this Domain
You can acquire this site's domain name! We have nurtured its online marketing value by systematically curating this site by the domain's relevant keywords. Explore our content network – you can advertise on each or rent vs. buy the domain. Buy@TLDtraders.com | Skype: TLDtraders | +1 (475) BUY-NAME (289 – 6263). Thousands search by this site's exact keyword domain name! Most are sent here because search engines often love the keyword. This domain can be your 24/7 lead generator! If you own it, you could capture a large amount of online traffic for your niche. Stop wasting money on ads. Instead, buy this domain to gain a long-term marketing asset. If you can't afford to buy then you can rent the domain.
About Us
We are Internet Investors, Developers, and Franchisers – operating a content network of several thousand sites while federating 100+ eCommerce and SaaS startups. With our proprietary "inverted incubation" model, we leverage a portfolio of $100M in valued domains to impact online trends, traffic, and transactions. We use robotic process automation, machine learning, and other proprietary approaches to power our content network. Contact us to learn how we can help you with your online marketing and/or site maintenance.